Welcome! Here are the website rules, as well as some tips for using this forum.

Comparing Efficiencies Between Gas-Fired 83% Atmospheric Boiler & Heat Pump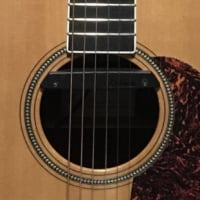 Lot of push out there on converting to heat pumps for both heating and AC. Con Ed requires de-commissioning the old boiler to get the rebate. I will not dump my fairly new boiler for any rebate, but I would like to know the numbers.
In the previous 12 months we used 500Therms for heating only. If I convert those therms to KW-Hours (14,664kwhs!) and multiply that by our 33¢ per kw hour I get $4,836. But that leaves out the higher efficiency of the heat pump and other things I'm probably not even aware of.
How would I compare apples to apples here? Of course I would have to go month by month and calculate what those 500 therms cost me including all charges and taxes. Last month price was $2.68 a therm incl all charges—very high, compared to a few years ago. If that price was constant then those 500 therms cost me $1340. My guess is that regardless of heat pump efficiency, my correctly sized boiler with ECM circs, zone valves and reverse indirect does better. Though I haven't really specified which heat pump or factored in the electric charges for running the boiler….
Comments