Welcome! Here are the website rules, as well as some tips for using this forum.

Oversized Boiler and Adding New Radiators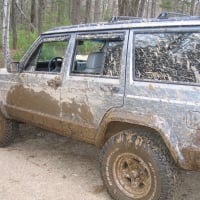 I have a oversized 42 year old Peerless boiler and a one pipe counterflow steam system. I have an EDR or 219 and a capacity of 318 sq. ft. The system runs well and I have no complaints other than it cycles on pressure when it gets colder outside.

I have been spending more time in the basement and the temperature is usually in the 50's. What effect would adding a couple radiators above the water line have on the boiler? If I were to add two radiators with a combined total EDR of 50...would it take more fuel to heat the larger system?

Or, since my system is oversized...do I have spare capacity? My upstairs radiators will still fill with steam at the same rate but I would short cycle less because my system is less oversized and with a warm basement as a bonus?

Thoughts? Thanks!
Comments