Welcome! Here are the website rules, as well as some tips for using this forum.

Taco SR502-4
Hi
  I'm installing a Rianni combi boiler with a Taco SR 502.  It has a 2 zone switching relay.
  Everything seems to be wired correctly, the thermostat calls for heat and the boiler fires.
  The problem is that the zone led's are not coming on and neither are the pumps.
  I removed all the thermostat wiring and jumped across RW and still no change.
  I have currently tied the pumps together with the power to keep the pumps flowing.
  Any help would be appreciated.
  Thank you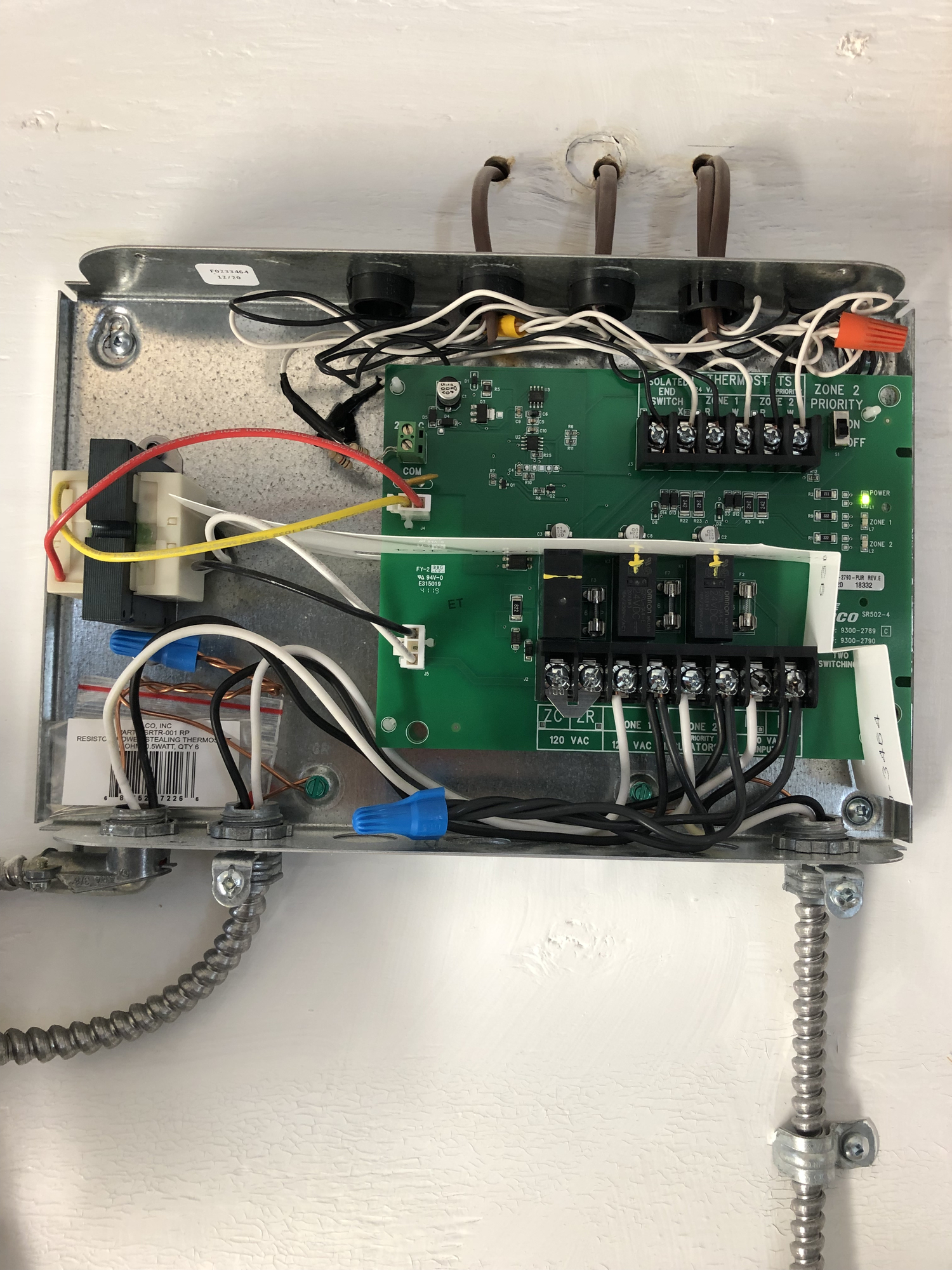 Comments