Welcome! Here are the website rules, as well as some tips for using this forum.

Rectorseal 8-way...cleans the pipes too?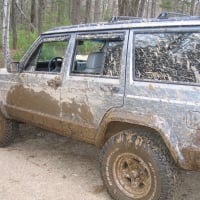 I use Rectorseal 8-way in my 40 year old Peerless boiler. I add just enough to get the pH to about 10. My manual says the pH should be between 7.5 and 11. My boiler is squeaky clean and has zero rust or sludge.

I've always been curious. When steam is being made....do the chemicals in the 8-way make it up into the mains, runouts and radiators? Or is that purely distilled water (steam) that makes its way up there and drains back? Thanks!
Comments