Welcome! Here are the website rules, as well as some tips for using this forum.

Repurpose Green wire to C-Wire
Hi everyone,
I'm a newbie here. I just bought a new house and it has a Weil McLain boiler. The house has multiple zones for the hot water baseboards. There are 6 thermostats that I am switching to Nests. Each thermostat has an unused green wire which I want to repurpose as a C-Wire to power each nest. 
My plan is to go to the boiler side and find all the green wires and then connect them to a power source. I took a picture of all the crazy wiring, My question is where do I connect the other end of the green wire to, that's on the boiler side? It looks like there are 3 transformers. Do I connect it to them or do I need to get a new transformer? If I need a new transformer, where do I wire that to? 
Thank you very much, any help would be greatly appreciated.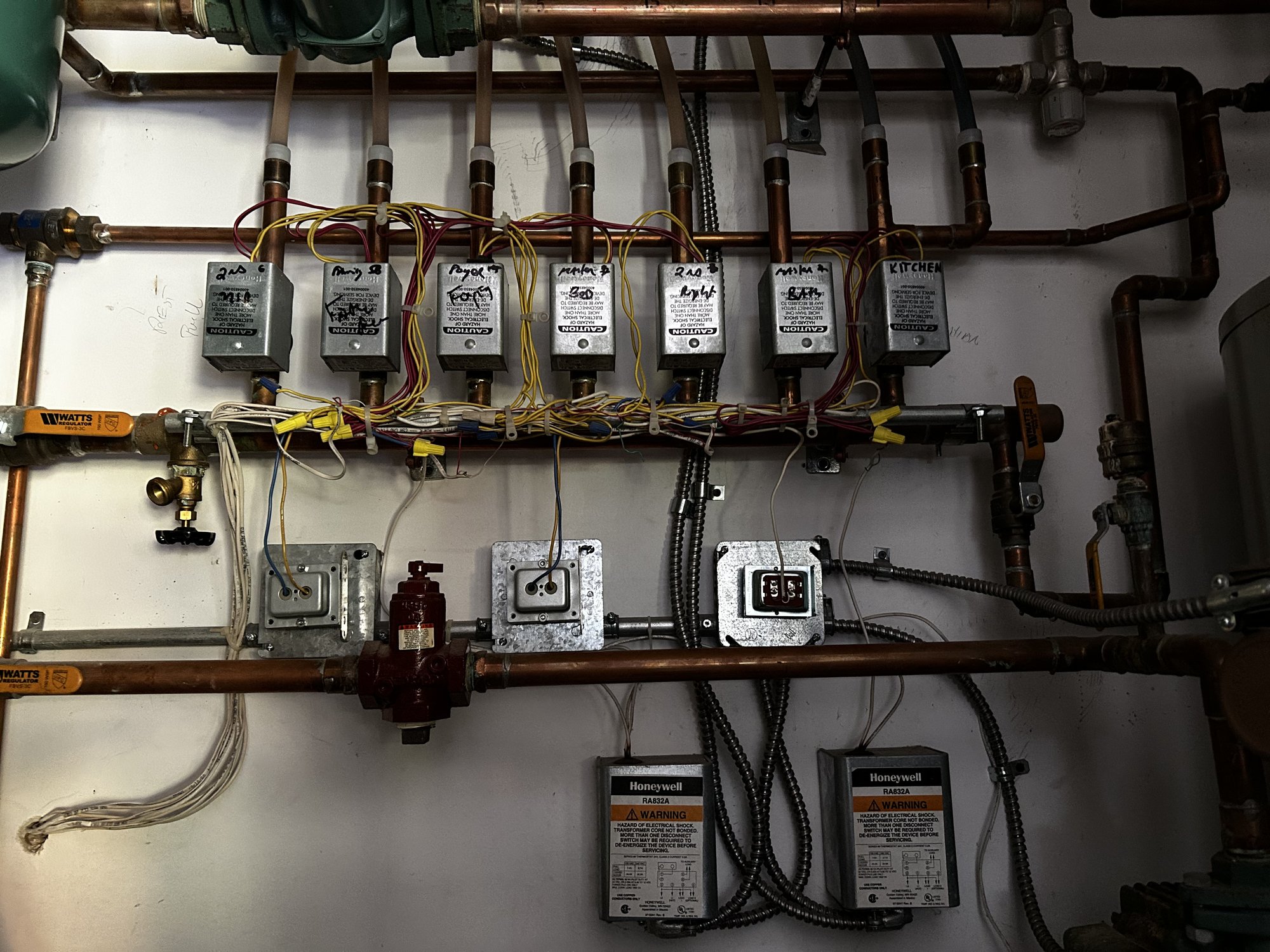 Comments