Welcome! Here are the website rules, as well as some tips for using this forum.

Does anyone know what this urn-like thing is - sewer pipe in closet
The sewer pipe located in a basement hallway closet has a large hole (covered with black tarp right now) that needs repair. See attached photo. However, plumbers can't get under this slab of cement and a cast iron pipe covered with cement and connected to this urn-like thing/cement attached. I've attached a photo if anyone has clue. I wondered if it was an old 'pit latrine' serving residents that lived here in 1860 when the building was built. The pipe is very old and plumbers do not know how to remove the cement without breaking the cast iron pipe. Any and all suggestions are welcome because right now the broken pipe needs to be repaired asap.
photo: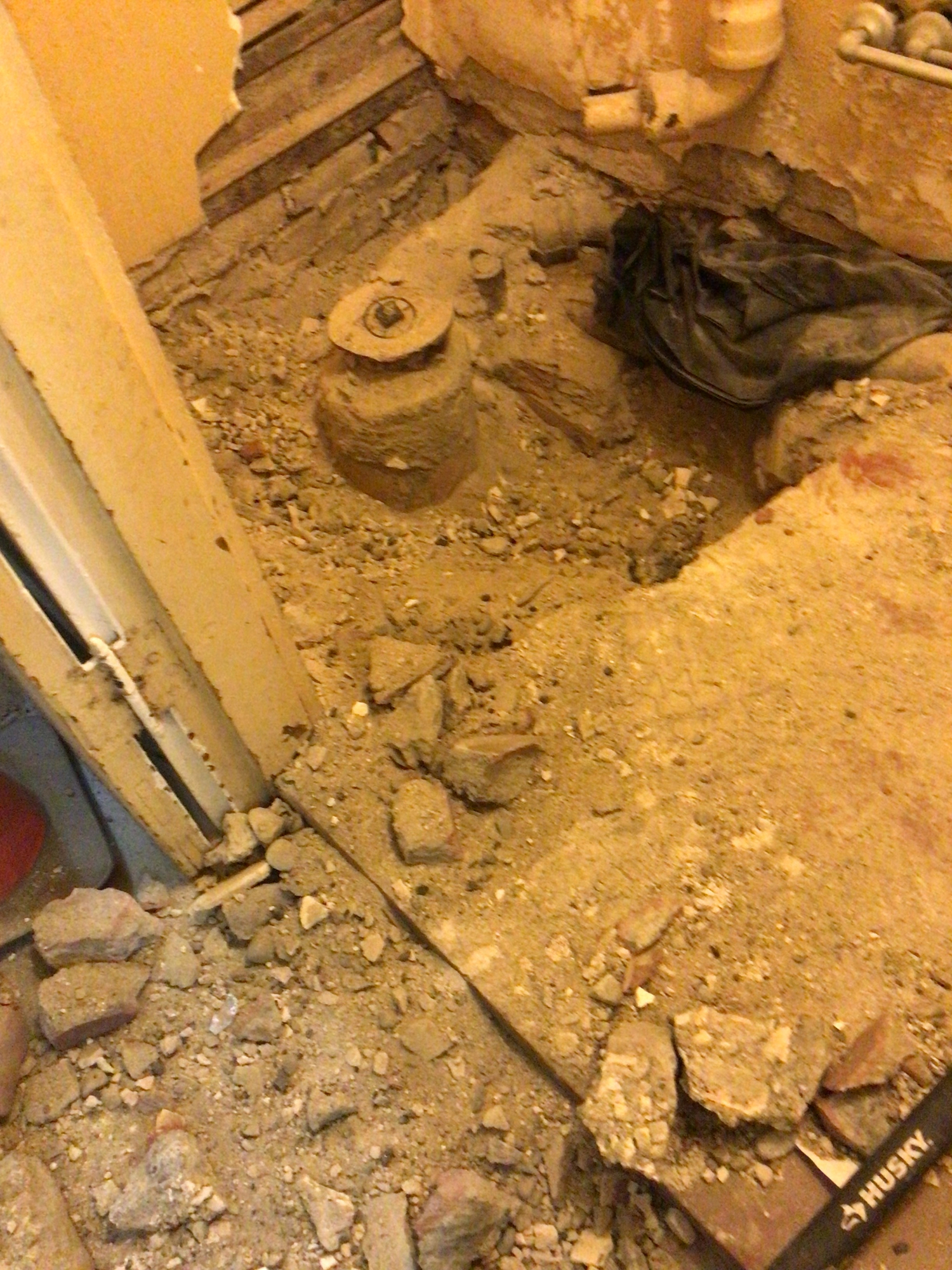 Comments