Welcome! Here are the website rules, as well as some tips for using this forum.

2" metal pipe into chimney in attic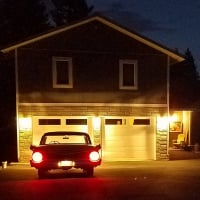 Ive seen this before, but never really knew what it was for. 
1930s house, this went to above the floor behind the toilet. 1960s remodel and the pipe was just stuffed with a rag and plastered over. 
Went up and into the chimney. 
Was it a plumbing vent? Of some type of gas heater vent? In direct contact with wood, which makes me think it wasn't for any type of combustion vent. 
Serving Northern Maine HVAC & Controls. I burn wood, it smells good!
Comments