Welcome! Here are the website rules, as well as some tips for using this forum.

Rotary wirebrush atomizer -- good alternative burner for viscous oil?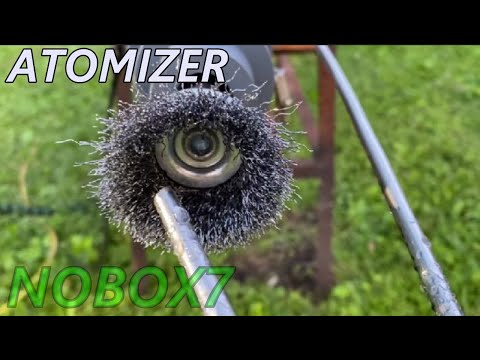 https://www.youtube.com/watch?v=n18lcAWbTGA
Heating oil is predicted to be unaffordable this winter.
Alternatives, such as waste oil, #6 fuel oil, biomass pyrolysis oil and coal water slurry, have high viscosity. Except coal water slurry, viscosity can be reduced by pre-heating.
An affordable burner for these affordable fuels is greatly needed.
"handheld rotary tools" is a power tool with variable speed up to 35000rpm from a coreless motor, maximum driving power around 150w.
Rotary cup atomizer, also called rotary bell, is a proven oil burner technology with sophisticated internal structure that is better made with a 3D printer. Without a metal sintering 3D printer, how to make
The youtube video demonstrates using a wirebrush wheel as alternative to cup to atomize water.
I guess this could be improved:
The air blower output and rotary cup could be enclosed in a round tube to increase air speed.

There could be an oil return hole and return line to collect oil that has not been atomized

Comments