Welcome! Here are the website rules, as well as some tips for using this forum.

Water Hammer...First time in 15 years??? Really?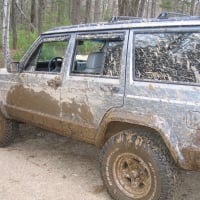 Got a weird one. My house was built in the 1880's, Peerless boiler is 40 years old and has performed flawlessly. Near boiler piping is a little iffy but the risers are about 3-4' above the water line so I think that has made it work.

I've had the boiler off for a few days since its been warm but I turned it on today to break the chill. Thermostat said the house was 66 and I turned the heat to 68 degrees.

After a few minutes I start hearing BANG, BANG.... Definitely water hammer in the mains. In the 15 years I have been here with this boiler and piping, not once have I had water hammer. System has always performed flawlessly.

So I go into the basement to check on things and notice the site glass is almost empty, about a 1/4" away from the bottom of the glass. I just checked it two days ago so I knew something was up, so I cut the power to the boiler. After about 15 seconds the site glass returned to about half way full.

I turned the boiler back on and watched it cycle. The water still dropped a couple inches and didn't bounce more than an inch....but it still was much lower than usual.

No new work to the steam system so there shouldn't be any oils that were introduced. No construction so no accidental "re-pitching" of pipes. I've been using Rectorseal 8-way for years to keep the pH around 10 or so. 8oz only for the entire boiler. Zero corrosion and the water stays very clear.

It looks like I'm getting surging and/or very wet steam....for the first time ever. No foaming or weirdness in the site glass.

Thoughts?
Comments