Welcome! Here are the website rules, as well as some tips for using this forum.

Chimneys and Flues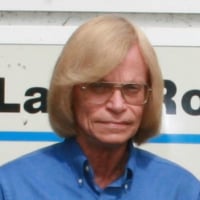 I have heard many discussions on flues as to sizing, condensation and corrosion. I am writing knowing full well that there will be some crazy discussion including some of my best students. It is my best wish that it will be educational.

I have been combustion testing for over 40 years, industrial, commercial and residential installations. Not once in 40 years have I found a flue that was too big! Now when I here people say they are too big is that because the don't understand venting or they don't understand draft?

The only function of a chimney is to communicate the outdoor temperature and pressure with the indoor temperature and pressure. Does the diameter of the flue change any of those? Most say that if the chimney is too big then the cold air cools the flue gases or blocks their escape. The question here is why does a 100' tall chimney have higher draft than a 20' chimney. It contains quite bit more cold air. Then there is the fact that chimneys are warmer in the summer and yet the draft is very low. The fact is cold air displaces hot air. The more cold air the higher the draft!

Draft is created by temperature difference and pressure difference. Thanks goodness temperature overrides pressure or we would be killing everybody. Mechanical rooms are supposed to be positive pressure or greater than outdoors but most approved installations according to Code are negative. How can you pull air in from a grille or pipe from outside without making the room negative? When we have venting problems how often is that the real problem rather than flue size?

Today there is the argument that flue gas temperatures of newer equipment are lower than old equipment. The exit from the heat exchange may be cooler but the temperature in the flue is hotter because the is no drafthood diluting the temperatures, I have rarely tested the flue temperature above a drafthood appliance that was above 300 degrees. If new equipment doesn't have temperatures above 300 degrees there is something wrong.

Orphaned water have grown up and know how to vent on their own. They have done it most of their life because they come on many; many times when the heating equipment is idle. Water heaters are the equipment that keeps the air in the flue warmer, not the furnace.

Condensation and corrosion are caused by improper venting but never by a chimney that is too big! Most don't realized the current venting tables were created by a computer and were never tested in the field. But then they say you can't use them except in a steady state environment.

I just felt that it is time to have a real discussion on venting, combustion air and chimneys and how to fix problems rather than adding bandades.
Comments