Welcome! Here are the website rules, as well as some tips for using this forum.

Removing old stuck pipe fittings...advice?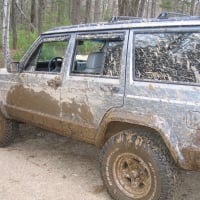 I've been mulling over if I want to re-pipe my near boiler piping myself or have someone else do it. Either way, I have a question on how to best remove the old pipe fittings.

The area in question is probably 60-70ish years old and has 2" pipe and cast iron fittings. I was thinking of breaking them apart with a sledge but I wouldn't mind saving the fittings if I can for re-use. They are probably better quality than what I can buy today.

Any good methods for removing old pipes and fittings without destroying them? I have a 4ft pipe wrench but I'm expecting to crush the pipe before the fittings break loose.
Comments