Welcome! Here are the website rules, as well as some tips for using this forum.

Old style fin radiator needs help!
Hi, my house has the old style fin radiator. Can anyone help me to identify what it is called? The valve underneath is has water leaking. I am trying to find a replacement part. I managed to find one good one with the cap on it. But I need to have the exact information in order to find the part online?
After long googling on google, it looks like Legend Valve 110-217. But my concern is can the male part connect to the fin radiator leg? How can I tell the the correct size I need that allows me to connect the radiator leg to the male circulator valve?
Thank you all for your help!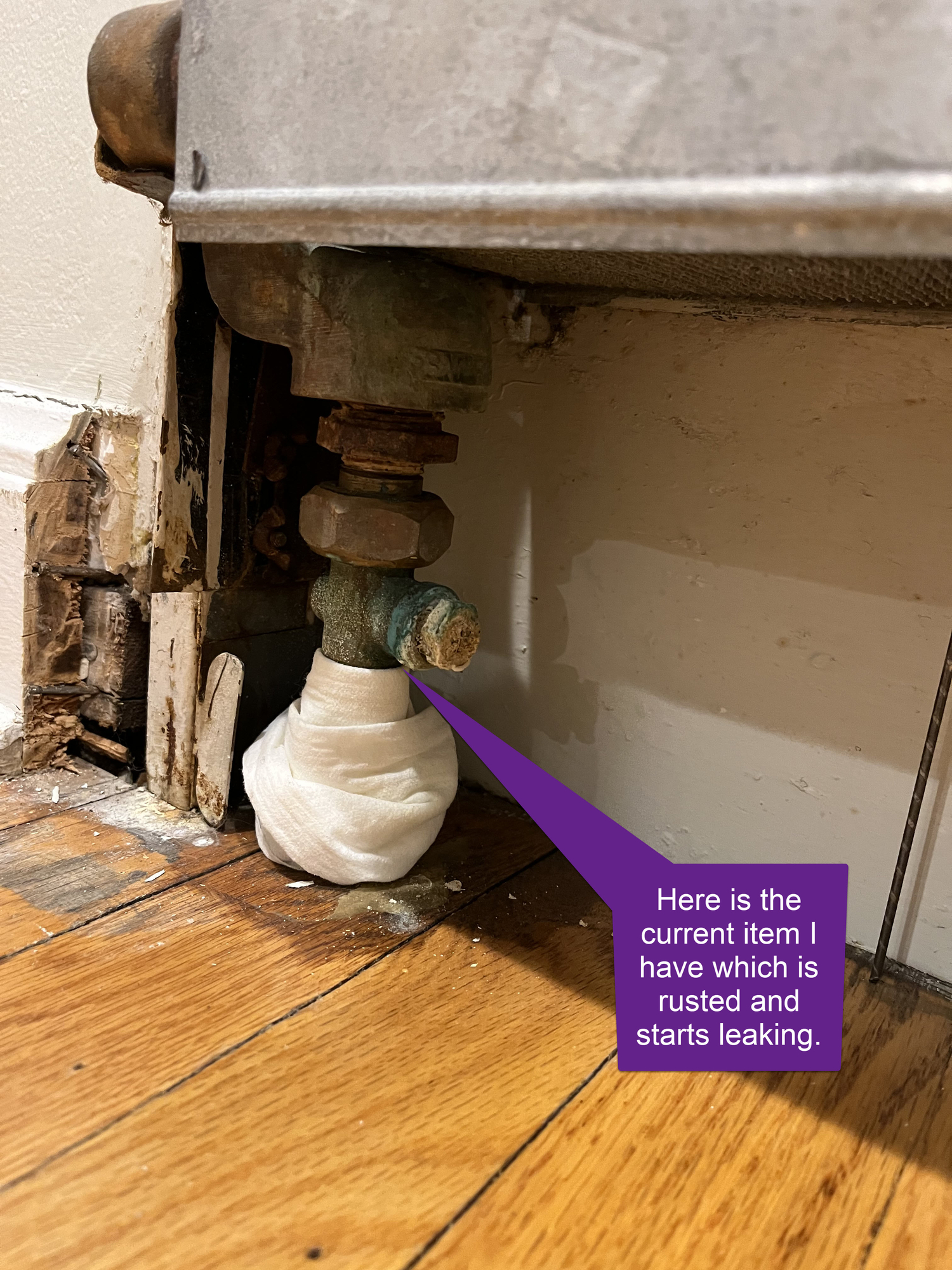 Comments