Welcome! Here are the website rules, as well as some tips for using this forum.

Peerless 63-03L - 1 or 2 Risers???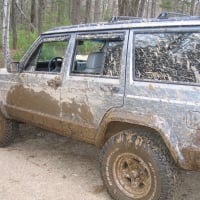 I think we all know that two is better than one and larger is better than smaller. And an oversized header is even better yet. This all slows down the steam velocity and helps the water drop out to create dry steam.
I am anticipating a future problem dealing with my local inspectors for when I get around to replacing my oversized boiler with a Peerless 63-03L.
The manual tells you to use a single 2" riser and a 2" header even though the 63-03L has two 3" tappings on the boiler. It doesn't even have any verbiage about using both tappings, increasing the pipe size, or using a drop header.
As
@ethicalpaul
can confirm....if it isn't exactly how the manual says, the inspector can get cranky even if what was done is superior to the way the manual states.
I'd prefer to use two 2.5" risers going into a 3" drop header....because why not? It needs to be re-piped anyways, might as well do it the best way possible.
Anyone run into problems with inspectors that get upset about something like this? Think they know enough to recognize that oversized risers and an even larger drop header is superior?
Comments