Welcome! Here are the website rules, as well as some tips for using this forum.

Adding Steam Heat to a New Attached Garage 2nd Floor.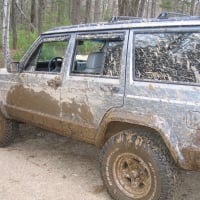 We are thinking of putting a 2 car garage onto our house that will attach to the kitchen. There will be a staircase connected to the end of the kitchen that goes up to the 2nd floor of this garage that will be finished.

Thinking tight construction, great insulation, great windows, etc. Overall that living space will be roughly 750 sq. ft. Rough heatloss calculation is about 12,500 btu/h or 51ish EDR.

I'm toying with the idea of adding steam heat there. My boiler is oversized by about 100 EDR or so and should handle the extra work.

The main concerns are:
1. I would have to install a runout to this living space which may be difficult. The walls will be open, but still. I'm not sure if the main it would be attached to can even supply that much steam.
2. In this new living space the furthest radiator will be something like 60-70 feet of pipe away from the main. That's probably 100ft or so from the boiler. Maybe even a little more.
3. New radiators aren't cheap. Expert steam pipe fitters aren't cheap, and neither are the fittings and pipes.

I'm toying with the idea of adding a different heat source for this area.
1. Hot water baseboard fed from the boiler.
2. Hot water baseboard from a hot water heater installed in the new living space.
3. Electric oil-filled baseboard.

What do you pro's think....stick with steam or pick something else. I'm just in the idea phase now...just want to educate myself a bit on available options before I move forward. Thanks!
Comments