Welcome! Here are the website rules, as well as some tips for using this forum.

40 Year Old Boiler & Home Remodel....Replace or Keep?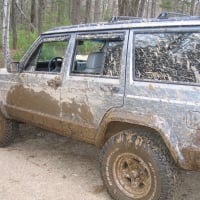 My 40 year old Weil McLain PEERLESS (Whoops) Series 61 and is in great shape and still running strong. I'm planning a house remodel and it would be a good time to replace the boiler but I've grown attached to the old girl.

It is currently ~45-50% oversized and I have managed to tame it pretty well. The near boiler piping is a mess, but due to luck works just fine. I DO NOT have a header...each riser goes to its own main but the risers are about 48" above the water line so I think dumb luck won out.

We will be adding a 2nd story bedroom on top of an existing 1st story addition. The room will be small at about 160 square feet but I'd like to put a radiator in it. I'd also like to put a small radiator in our living room as one corner is far from existing radiators and gets cold in that corner. The boiler would still be about 35-40% oversized even with the new rads.

Long story short...I'll have a steam pro here to pipe the new rads and correct the near boiler piping. It would be a perfect time to replace the boiler...but like I said I'm somewhat attached to it (and maybe a bit cheap).

What would you Steam Pro's do? Cough up the money and replace it with a new one? Re-pipe it and keep it? Or ditch steam altogether and go forced hot water?
Comments