Welcome! Here are the website rules, as well as some tips for using this forum.

240V heater and low voltage thermostat
Looking for a little confirmation from the experts on this. I have a 5000W DynaGlo heater in my garage and I'm setting it up for external thermostat control. It has a switch and terminal block for external control with a line voltage stat. I'm using an Aube RC840T-240 transformer/relay and an ecobee 3 lite stat. I've attached a sketch of what I think is how this should be wired in order to retain functionality of the internal thermostat as I believe it controls the fan delay start and cool down run.
Thoughts?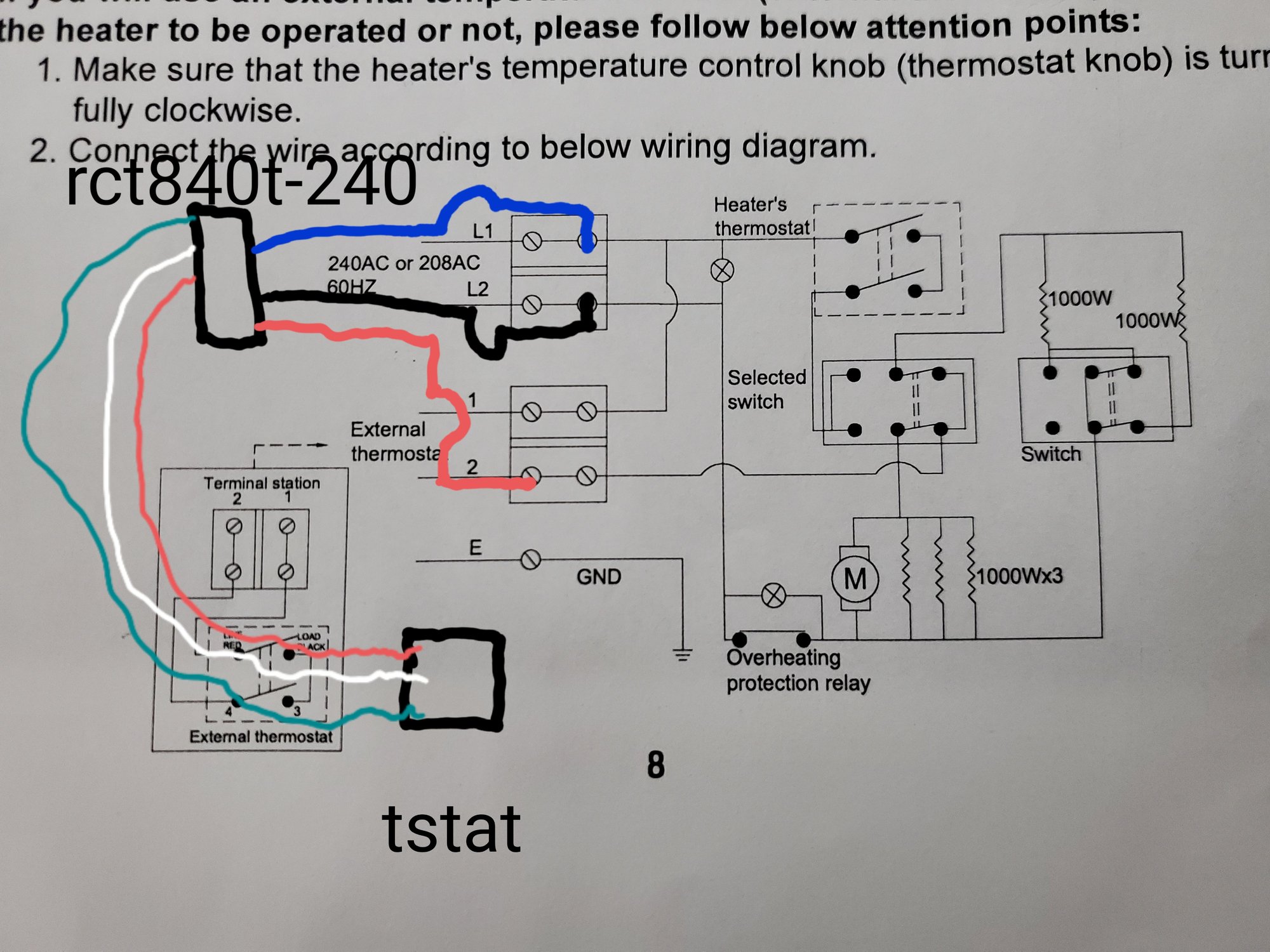 Comments