Welcome! Here are the website rules, as well as some tips for using this forum.

Hope I didn't get the worser model Honeywell?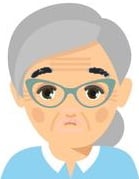 I just bought Honeywell Focuspro 5000 TH5220D1029 (AA batteries)

I hope its not inferior to the Focuspro 5000 TH5110D1022 (AAA batteries).

There's also TH5220D1003, and probably more. I got confused because they're all Focuspro 5000, I think.

I wonder why they keep coming out with different model-numbers to confuse people, unless they're actually made with inferior components?
Comments