Welcome! Here are the website rules, as well as some tips for using this forum.

Seek help - Old Honeywell Chronotherm thermostat T8085A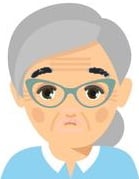 Hi, I'm kinda on a tight budget insofar as updating my thermostat (i don't know the costs involved). I realize mine is very old, and I never did pay much attention to it, nor ever changed its batteries (I believe it requires three AAA's annually).
Anyway, here's photo links followed by questions:
Upon examining it today (plus taking above photo's) i couldn't figure out:
(1) How to find the compartment to change batteries - and how to open it? I'm not adept at this, and don't know where the manual is.
(2) At the time i took the pics, it was approx. 3pm EST, but if you see my photo, my thermostat's clock doesn't seem to show the correct time. (I did hear ticking but doubt the batteries are functional).
(3) I can't figure out how to remove the red/blue pointers with no breakage. I'd like to relocate the Red-pointer to 9am or 10am so that the cooler blue (night) setting should remain in effect longer.
(4)
Above all, does this model have default times built-into it, at which time it switches from day to night setting, and vice versa (even without functional batteries or a manually-set clock)?
Thanks!
P.S. The following long-ago thread sorta overlaps with mine.
https://forum.heatinghelp.com/discussion/112627/honeywell-t8085a-chronotherm
Comments