Welcome! Here are the website rules, as well as some tips for using this forum.

New boiler, new problem - maybe it's the LWC?
My contractor just installed a new peerless boiler for my one-pipe steam system. I used to have a float lwc. The new boiler came with a probe LWC.
I have only fired it up twice since the contractor left. The contractor is going to come back and try to trouble shoot, but i have more confidence in this Wall than i do with this contractor.
Day One
: after running for 5 or 10 minutes, with steam rising through the pipes but not quite hitting most of the radiators, the green light on the lwc comes on the, and the system shuts down for about 2 or 3 minutes -- and then automatically restarts. But that lasts only a 10 to 5 minutes and then it shuts off completely and will not start. The thermostat is calling for heat, but nothing starts the burner. After 3 hours of waiting for it to fire up, I try shutting off and on the power, I try changing the thermostat low and then high again, but nothing gets it to start. I eventually gave up and set the thermostat lower than room temperature and went about my day.
Day Two:
I upped the thermostats a day later, it it started! Yippee I thought, but is was a repeat of the first day. The lwc lit up green after 5 minutes, and the 3 minutes later it restarted, but that lasted only 3 minutes and then nothing.
I noticed the glass gauge was a bit dark and smokey, but it was not sludgy.
The contractor left in place and connected up the old auto feeder to the new boiler, but I have not checked to see if it is working/wired properly.
Any words of wisdom as to what to investigate?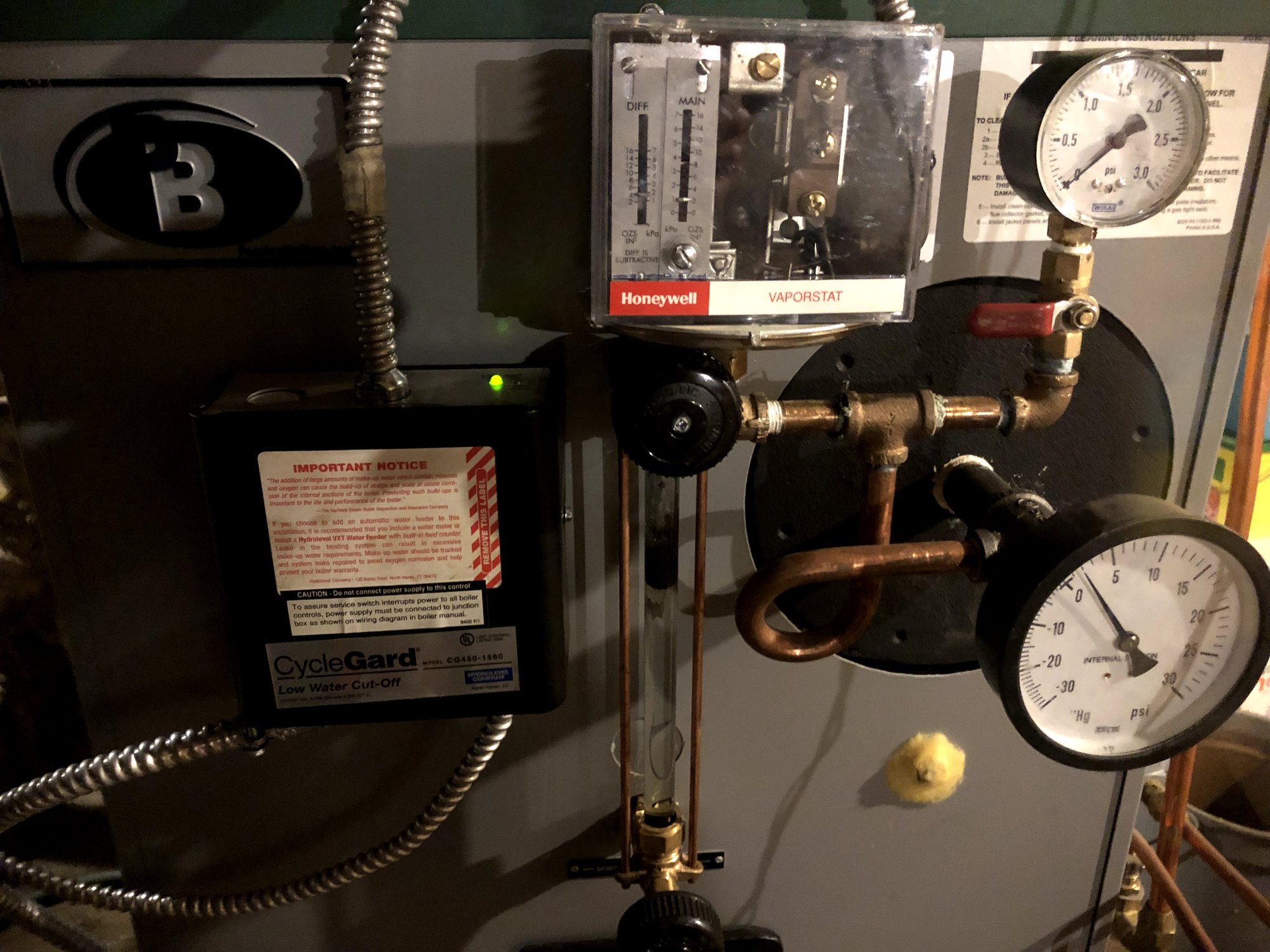 Comments