Welcome! Here are the website rules, as well as some tips for using this forum.

Design: RV Recirculated Buffer Tank with Heat Exchanger
Drewfrd
Member, Email Confirmation
Posts: 4
Edit: apologies, is this on the jobs form?...
Hello,
I am prototyping a hot water system for my RV called home. When I get this working well I plan to open source the design/products/tools/code. I am here to ask if I have the correct setup ie, expansion tank, pump placement, check valves, psi etc. Please check out my diagram and pop any flares you see, it would mean a lot to me.
The idea is to turn the cold-in and hot-out into a heat exchanger loop. For the new hot-out I inserted a tee before the T&P valve which I hope will act as a makeshift hot-out line. This is an electric hot water tank, however consider it unplugged.
After reading Pumping Away, I placed the feed from the fresh water tank next to the expansion tank.
Questions I'm asking myself:
Will the fresh water feed line stay cold? Maybe I need a check valve.
55 PSI seems high, is this an okay pump? Should I regulate the psi with a valve?
Do I need a check valve on each side of the mixing valve?
How serviceable is this? Do I need a boiler drain valve?
What happens if I run out of fresh water? Will the air in the expansion tank expand and cave in the tank?
Where should I place temp/pressure guage(s)?
Thank you,
Drew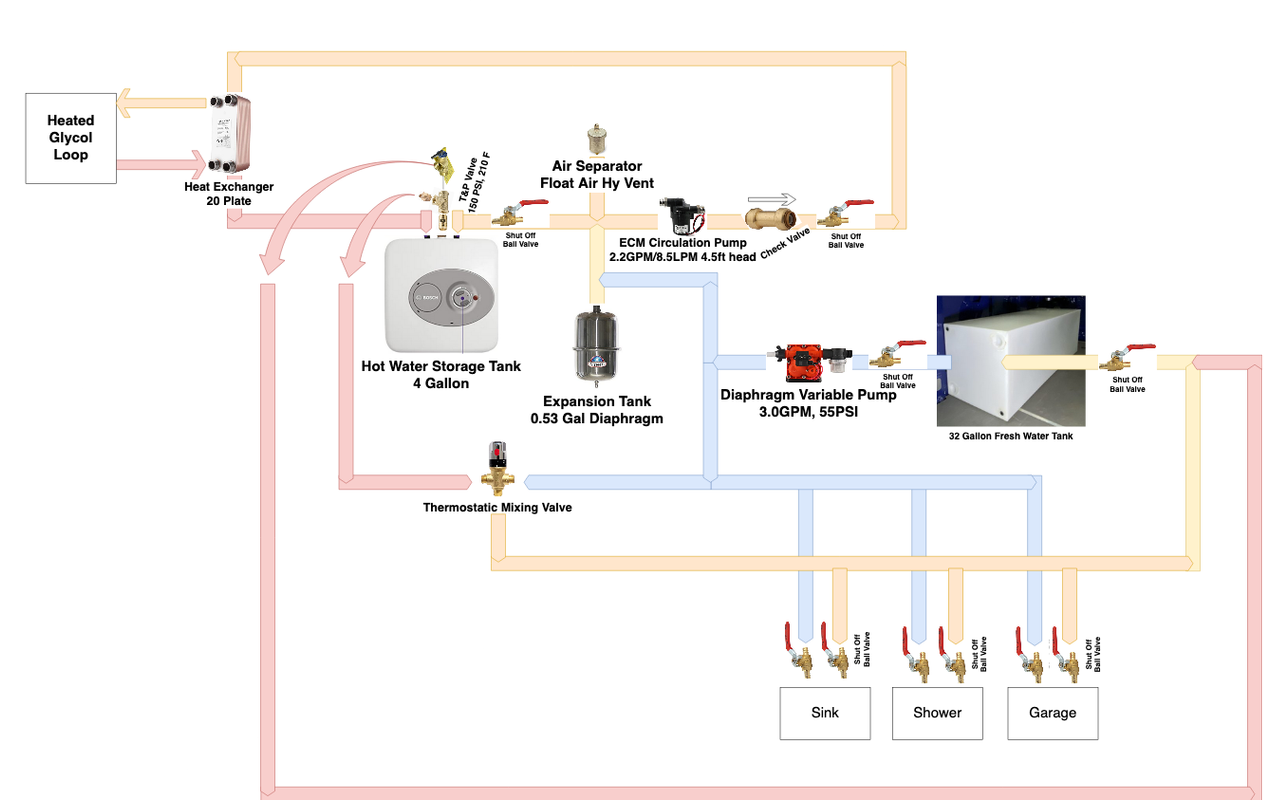 Comments