Welcome! Here are the website rules, as well as some tips for using this forum.

Weird Push Nipples (Pictures)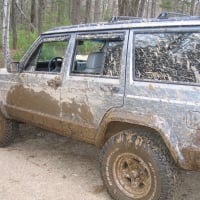 Sorry, I had to....but I've got some weird nipples.  You guys have given me some great advice on splitting the radiator sections and I finally got the sections apart but the nipples don't seem to be a standard size.
The crown measures 1.475 (so 1.5") which Oswald Supply doesn't seem to carry anymore.  
So what I think I'm going to do is just remove the next section which has a good nipple and reuse that one.
One question....what's the best way to clean the gunk out of the flange area?  I was thinking a mild cleaner/degreaser like Simple Green and a Scotchbrite pad.
Anyways, as promised....here are some pictures of my nipples.
Comments