Welcome! Here are the website rules, as well as some tips for using this forum.

Combination start "relay" overload
So about a year and a half ago my mom's refrigerator was having some intermittent issue starting the compressor, it appears it finally burned out the overload after decades of short cycling. It is a Frigidaire from the 80's and there is a hole in the back of the cover over the controls in the refrigerator compartment that directs the cold air from the evaporator on to the cold control and causes it to short cycle. Anyhow since It wasn't entirely clear if the issue was the start relay or overload I replaced both with a Supco combination overload/relay. After working ok but running kinda long cycles after plugging the hole in the control housing, it stopped working about a week ago. Since it appeared to have cabinet issues that were causing either water logged insulation or air leakage but it seemed to run almost constantly so it was replaced so this is just for information.
I did an autopsy on the failed overload/"relay" combination.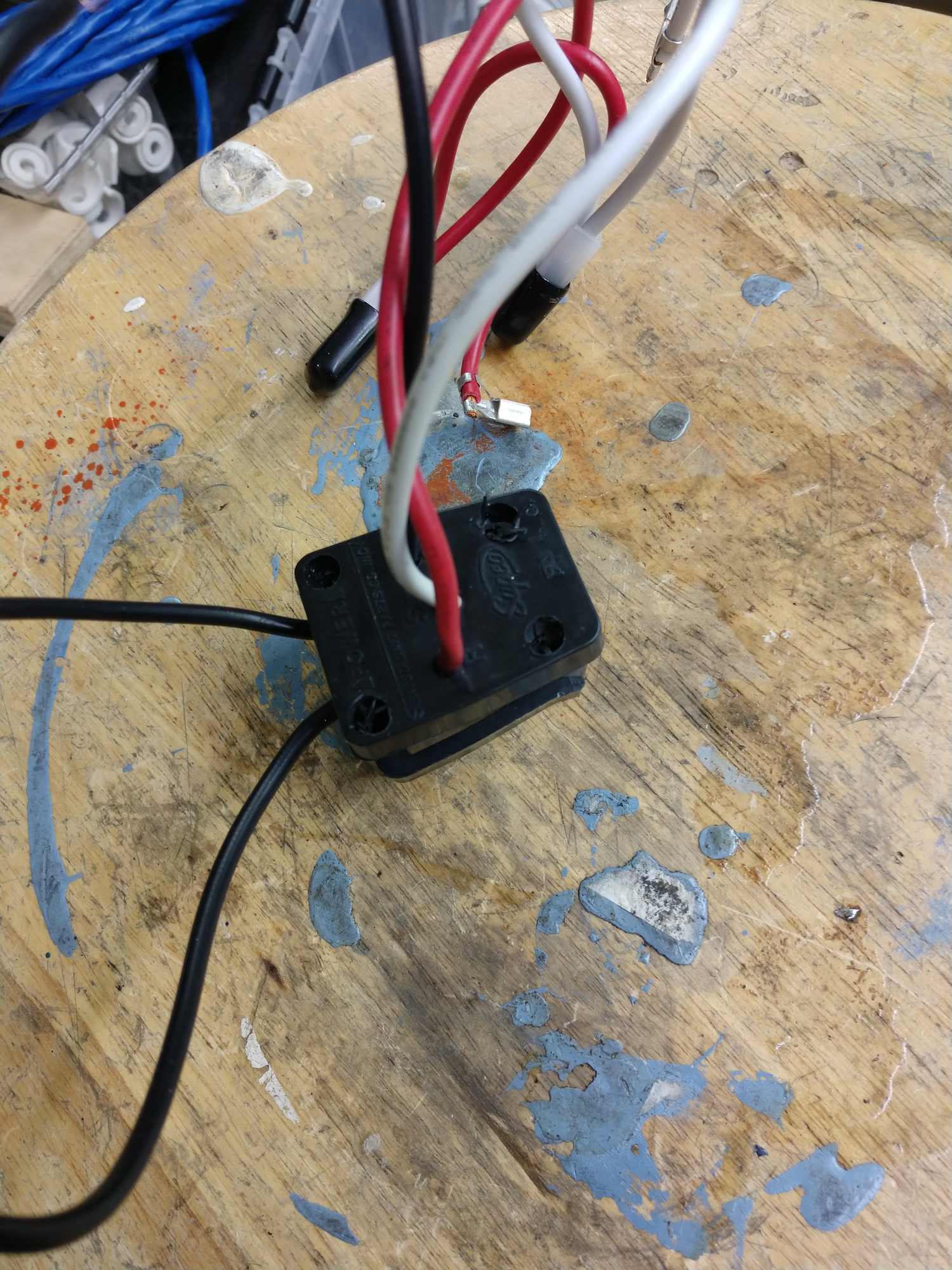 The silver disc is a thermistor that is the "relay"
I unsoldered the red wire and tab ro remove the overload.
There was this contact rolling around inside the case:
It came off the disc in the overload. Do you think it wasn't welded properly or it somehow actually got hot enough to melt the welds? It doesn't look like it got that hot.
Comments