Welcome! Here are the website rules, as well as some tips for using this forum.

Have Window ACs gotten louder?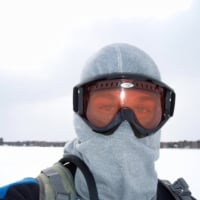 I have two ~5kbtu Fridgidaire window units. They are 10 years old and I clean and store them carefully at the end of each season to make sure they last.

These 10 year old units make noise of course, that's the nature of them, but they are a dull homogeneous rumble when the compressor kicks on and not loud enough to disrupt conversation or distract from a phone call or TV while sitting right next to them.

This season we wanted to get another unit to use our our "home office" since we're working from home all summer now.

The first one I got at BJ's on sale. It was a Fridigidaire, my trusted brand. Installed it, turned it on and found the the running compressor had a very distinct and prominent metallic rattle or clicking to it. The sound is distinctly different than a rattle that comes from a loose piece of the housing rattling around - it's a deeper, but still metallic sounding tone. out side, I could hear it run everywhere in the yard ( the same cannot be said for the 10 year old ACs) I returned it.

I assumed that maybe it was a cheaper model that was made for BJ's and it just didn't have the QC on it that it needed. So I bought a different more expensive model Frigidaire from Grainger. Same sound. I returned it.

I bought a Toshiba. same sound, I returned it.

I bought an LG. Same sound...I realized that I'm apparently the problem and just told myself that I need to learn to live with it, noise and all.

Am I crazy or has something changed to make these newer ones so much more annoying?
New owner of a 1920s home with steam heat north of Boston.
Just trying to learn what I can do myself and what I just shouldn't touch
Comments