Welcome! Here are the website rules, as well as some tips for using this forum.

Att: Masons re: Chimney Crown & Repointing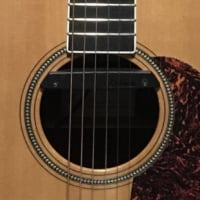 Edit: 8-3-20 Note that at this point, it has been determined that the chimney flashing was done properly and that the situation calls for a new chimney crown and repointing, with perhaps a wider cap to keep dripping water off chimney.
Three years ago we had closed-cell foam installed in our attic under the roof. All's been going well, esp. energy savings and comfort. Last week my wife noticed powder (sawdust-sized particles) from the insulation falling from the top of the chimney in one area. See photos. (1924 house)
Had an exterminator out today. Said white powder could be the white caulking outside of roofing flashing. To us it looks and feels like the foam. Said ants usually gravitate towards moisture and rotted wood, and would show some excreta or a few dead ants--none of which were visible. Recommended I get a roofing co or chimney co to check flashing and inspect chimney top from outside. If it's ants, he can come by with a micro-injection guaranteed for 90 days.
After he left I re-inspected and finally found a scout ant coming from the area where chimney meets foam. So I have a roofing company coming to check the flashing. And we'll have a micro-injection in a few days. I would spray it myself in the meantime but perhaps wait for company to come to get them all in once place.
From the photos I can see possible openings from bent copper flashing which was installed in 2012; white caulking could be compromised. Also brick pointing looks a little spotty in a few places. Perhaps water can pool somewhere inside chimney? Hard to say. In ten days ants have dished out probably a few cups of foam so I'm tempted to spray something at them myself just to halt them a bit--afraid of them starting on the attic wood, but perhaps best to wait for the pros so I don't end up inadvertently moving them to another place. I did hear a slight rustling noise the other night, so I'm not surprised it's ants. I've also included a photo from before the foaming took place.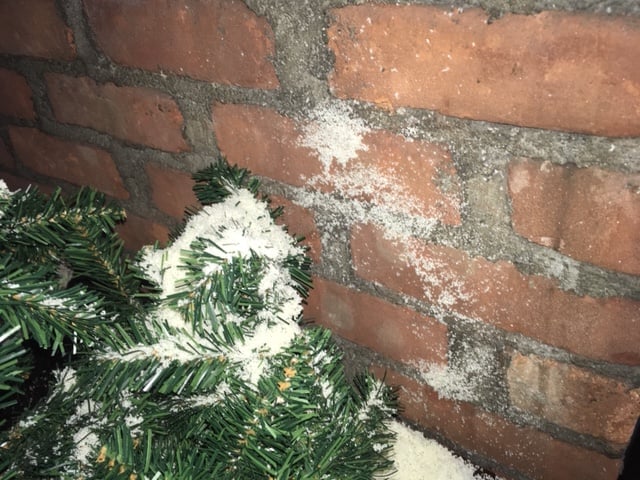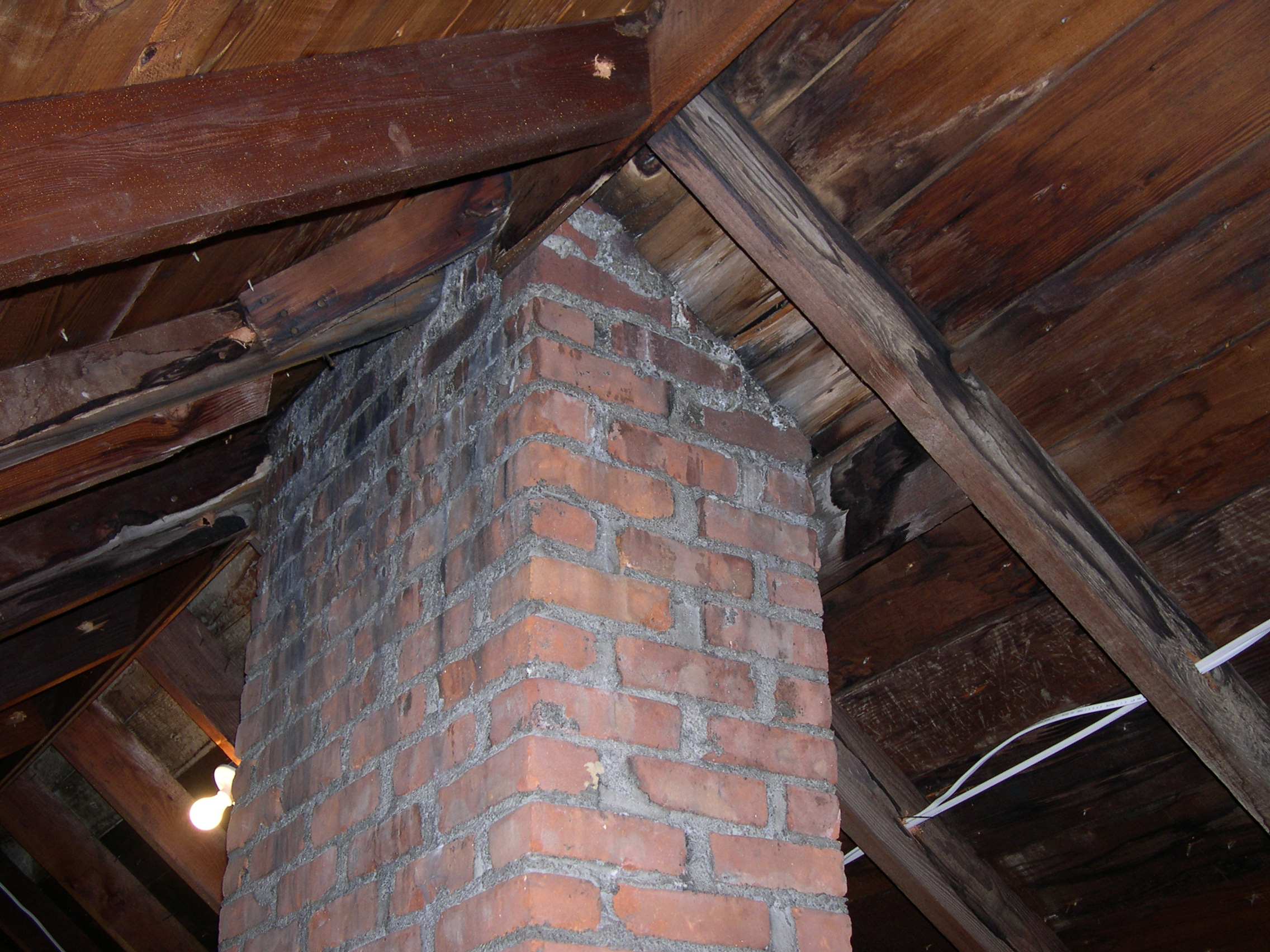 Comments