Welcome! Here are the website rules, as well as some tips for using this forum.

Taco SR502 zone controller with Nest stat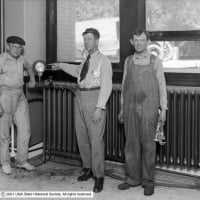 Timco
Member
Posts: 3,039
My 506 has a common terminal for each stat terminal. The 502 uses the 24v take off for the common wire. Both send resistors with the unit. Under what circumstances is the resistor needed? The instructions just say they may be needed between the common and W terminals. Thanks.
Just a guy running some pipes.
Comments