Welcome! Here are the website rules, as well as some tips for using this forum.

Beckett burner on Utica boiler cycles off then back on...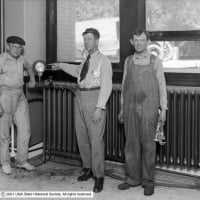 Timco
Member
Posts: 3,039
Almost every call. Light on zone controller lights up, boiler fires very smooth, then drops out after 2-3 seconds, fan stops and all. All call lights stay on and no error lights on ignition control on burner. Then it fires right back up and stays on every time without fail. I've never owned an oil boiler so I'm a bit lost. It did this before and after I cleaned the soot off the burner and cleaned the nozzle. It actually lights and fires much smoother after cleaning the soot off the swirl plate and cleaning the gel off the nozzle. It's a 3 year old Beckett on a Utica triple pass boiler. I did not open up the chamber and clean the inside. Thanks.
Just a guy running some pipes.
Comments