Welcome! Here are the website rules, as well as some tips for using this forum.

Mixing valve just before fixture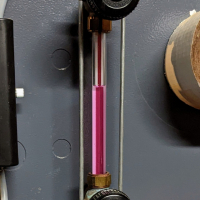 Does anyone make a mixing valve intended to be installed between the stops and a bathroom faucet?
What about faucets with built in mixing valves?

I run our HW near 140F and my wife hates it and I don't want to lower it. The kitchen sink, dishwasher etc like it among other reasons.

While we're talking bathroom faucets, what's a nice flow rate these days? 2.2 seemed to be the old one, but how bad are the 1.2's and 1.5s?
Single pipe quasi-vapor system.
Typical operating pressure 0.14 - 0.43 oz.
EcoSteam ES-20 Advanced Control for Residential Steam boilers.
Rectorseal Steamaster water treatment
Comments