Welcome! Here are the website rules, as well as some tips for using this forum.

Help with apartment steam system.
Long time lurker on this great discussion board. Since we moved into our apartment (100+ year old building in the NE) the steam heating system has been different shades of annoying. We have two radiators, on in the living room and one in the bedroom; both have variable valves (spinning white numbered wheels at the bottom).
However, some work was done on the system a bit over a week ago and to our amazement, it got worse. This was done to some of the piping in the building, but not our units. The super has come by three times for this issue, but basically just tells us "keep your vents and valve all the way open", and has done a 'shake test' that the vents are 'fine'. He has said he will replace the basement radiator, but we have no timeline on that. I have checked that the radiators are pitched towards the pipe (and it's definitely not a shallow pitch). But I am kind of at my wits end for things to do to mitigate this and am getting no help (as 'the heat still works').
Here is a video of the living room unit.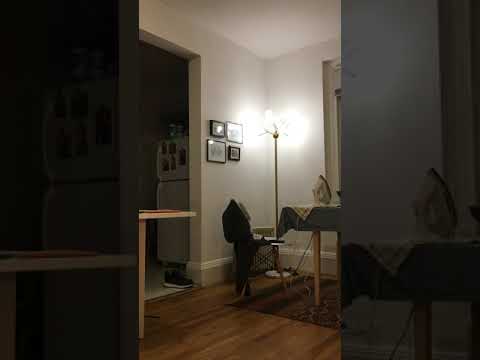 I managed to catch this after it has made a lot of pushing air noise out the vent for multiple minutes, then the banging starts. The bedroom unit can be heard in the background as well (it's a bit deeper), but for all practical purposes makes similar noises.
Should I keep the vents more closed? Should I try to pitch it more? Less? Any and all help would be greatly appreciated. I can try to take more videos if that is helpful.
Comments