Welcome! Here are the website rules, as well as some tips for using this forum.

Intense boiler noise on start up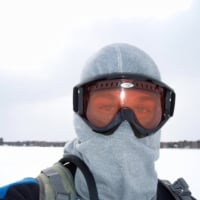 This is surely a perennial favorite topic.

Quick background:
This is the 2nd winter at this house.
Boiler is 2008 Burham, gas.
Mains not insulated (It's on the list)
I've posted pictures in some of my earlier questions.
NBP not great but not terrible from what I'm told.

The boiler was silent when we moved in, but the water was green.
Had cleaning/service last winter and the water stayed clear, but the boiler (yes the boiler, not rads or mains) would bang pretty substantially unless I dropped the water an inch below 3/4 full in the gauge glass. It would also rattle like someone shaking a jar of metal BB's for a few minute until I felt the first bit of main get hot. I could live with that.

This past winter we didn't have it professionally serviced. I flushed, skimmed a few times, used Steamaster for while, drained/skimmed a couple more times. Now I'm on untreated water.

Problem
On start up the Boiler rattles like someone shaking a jar of metal BB's. This can be heard throughout the house, most loudly near the radiators, but the rooms are small so really everywhere is near a radiator. Then it bangs for 5-10 minutes. Each bang can be felt if you put your hand on the boiler, but the sound doesn't seem crazy loud standing right next to it. if you go upstairs, the noise is significantly louder and sounds far more concerning. Is it echoing and magnifying through the pipes/rads?

Question
What's causing this? scale/corrosion?
do the bangs cause damage?
are they indicative of existing damage?
What might fix it? I'm not against adding treatments, just not sure what needs to be addressed
Again, it was quiet when we moved in with green treated water then a little less quiet after a cleaning and now is't booming/banging on start up each cycle...then perfectly silent for the rest of the cycle.
thoughts?
New owner of a 1920s home with steam heat north of Boston.
Just trying to learn what I can do myself and what I just shouldn't touch
Comments