Welcome! Here are the website rules, as well as some tips for using this forum.

Dreams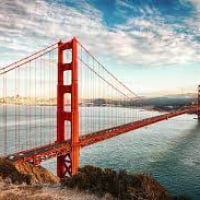 I had a disturbing dream last night that on a flight home from Frankfurt, Germany, I realized that I left my suitcase in my hotel room. And then later, I woke myself and my wife up, flailing my arms and legs. The dream was that we were driving down a steep, winding hill and my legs weren't long enough to reach the brakes and we kept going faster and faster. Very quickly, the turns became difficult as we speeded up. Disturbing dreams in the middle of a pandemic.

As I lay there with my heart thumping, I started thinking about the way my heart works as a pump. There are two distinct pathways: from the heart to the lungs and back (pulmonary veins and arteries) and from the heart to and from all the other organs and parts of my body. Just like a primary-secondary hydronic system, only with one pump. The lungs are the boiler, absorbing oxygen from the air that we breathe and the organs and extremities are the distribution system, with the pump sending oxygen to every cell in your body. Human physiology is pretty impressive, no?

In addition to pumping, your heart acts as a low-loss header with a reservoir and four outlets.

I've always considered the primary pump for hydronic heating to be an expensive necessity as it only needs to overcome the pressure drop in the boiler and provide enough flow to pick up the heat from the HX; not that hard on most boilers. And piping a primary-secondary system takes time, even with pre-piped kits. And then I thought about one pump with four outlets that could do both primary and secondary duties; perhaps an ECM pump that could dial in the required flows for the boiler and the system. It could be offered stand-alone or directly connected to a low-loss header. It could even be incorporated inside the boiler with only system piping connections.

Any thoughts? I'm sure I'm not the first person to think of this.
8.33 lbs./gal. x 60 min./hr. x 20°ΔT = 10,000 BTU's/hour
Comments