Welcome! Here are the website rules, as well as some tips for using this forum.

NG pipe sizing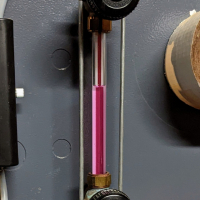 Hi all,

I'm hoping someone can just quickly double check my work here to make sure I'm not being a dope.
These are the sizes I came up with for piping and the incoming line just seems a bit much to me. Am I way off or is this about right?

Supply pressure is 6", although after the meter 5.5" seems more realistic. They give me so much extra to play with..........

Please see the two attached drawings. Hopefully they work.
Single pipe quasi-vapor system.
Typical operating pressure 0.14 - 0.43 oz.
EcoSteam ES-20 Advanced Control for Residential Steam boilers.
Rectorseal Steamaster water treatment
Comments