Welcome! Here are the website rules, as well as some tips for using this forum.

Time Lapse Infrared Video Of Steam Moving Through A Radiator In A Counter-Intuitive Way
For your viewing pleasure, wherewith is presented a time lapse infrared video (6 min. compressed) of a hot water type radiator heating up where the steam shoots along the bottom tappings first and shuts off the vent (not visible).
At the last few seconds of the video, the customer's hands can be seen touching where the vent is and verifying that the steam has shut the hot vent.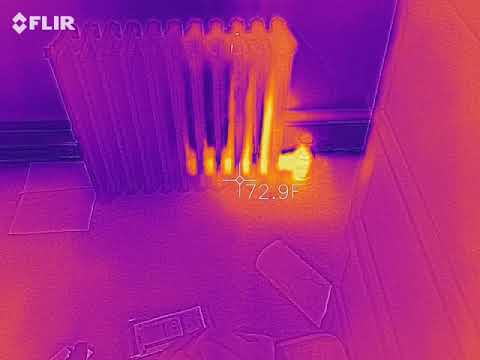 https://www.youtube.com/watch?v=SZLfkKD0fM4
Comments