Welcome! Here are the website rules, as well as some tips for using this forum.

Boiler making noises that wake me up in morning and keep me awake after pressure tank replacement
For starters. Boiler is way over 19 years old, even before I moved in. Found out that water pressure reducer and pressure relief valve were bad for years and didn't know it. House water pressure is 65 PSI.
Again never had any issues, and old PSI and tempurature gauge had PSI pegged and damaged, but figured was just old. Replaced with new one years ago and didn't catch on that PSI was pegged and got stuck in most high setting.
Again, all worked perfect with ole school honeywell circle thermostat with mercury, and honeywell battery powered stat for all time I have lived here. No issues. I would drain boiler each year and refill, again no issues.
Then bought a Nest E thermostat. First one went bad. Exchanged and got new one. And yes common was hooked to it for power. Lucky had an extra un used wire to connect to common on 24Vac transformer.
Well the stat called for heat for way too long, and since pressure reducer was old and bad, along with pressure relief valve, the only other thing to give was the tank. It was quite in the house, put ear on floor and heard drip in crawl space.
The parts were so old, they were made by Thrusher out of Peru, Indiana.
In a nut shell, changed tank out first, and added new PSI and temp gauge. That is when noticed PSI was to high and figured the Pressure reducer was bad after tank was already installed and boiler back in use.
Changed reducer, got pressure down, and had some old leaky valves replaced.
My boiler and water heater access is from an outside door to a closet, so difficult to get access and in the elements if need worked on or maintance.
Now after all replaced, it makes sounds that wake me up in the morning, then can't go back to sleep. When house is quite, I live in country, and is gas boiler, reverberates through house.
Pipes make there usual expansion dings as normal when water heats up, but boiler all of a sudden started making the sounds almost overnight.
Had a boiler guy come out for plumbing and he said was buildup from hard water making those sounds and added some tratment when he replaced the pressure blow valve.
I don't see how can instantly start making sounds with in just 2 days or so.
I took a video so can see and hear. I noticed from video that PSI fluctuates slightly with needle when gas valve is on and water temp starts to get hot.
Any ideas? Different google search's has different ideas. So am just posting link to youtube vid for exact sounds like you were seeing and looking with own ears and eyes.
Thanks for any feedback. Driving me crazy.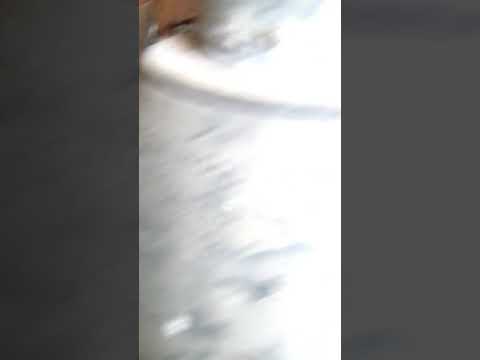 Comments