Welcome! Here are the website rules, as well as some tips for using this forum.

Wiring up a power venter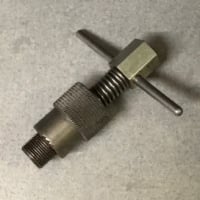 I always wonder about 2 things when wiring this power venter or any combustion air system, for oil in this example.
Looking at the diagram:
1. Why does the signal come from:
The burner motor on the primary to the PV control, then back to the burner motor, instead of just directly from the high limit (B1 on aquastat). Seems the way it's wired now could cause a slight release of unburnt oil into the chamber if something goes wrong with the power venter. Seems like the burner motor would slightly slow down as it turns off, but the oil valve wouldn't close immediately. Either way it's wired the primary still gives the burner pre & post purge.
2. If the signal runs from the burner thru the PV control and closes a switch, then back to the burner (series) why does it require a neutral? The PV has it's own line and neutral and ground.
Just curious if anyone much smarter than me had any insight.
Thanks
Steve
steve
Comments