Welcome! Here are the website rules, as well as some tips for using this forum.

If you've found help here, check back in to let us know how everything worked out.
It's a great way to thank those who helped you.
Laars Fire Tube Combi Install
This old beast was still connected to the system with a 35 year old Burnham pumping through it. My men had removed the Burnham before I got any pics.
I'm normally not a fan of combis, but this job was a good fit for one: an old gravity system with a small domestic load. Just one little old lady.
The Laars is indentical to the HTP UFTC.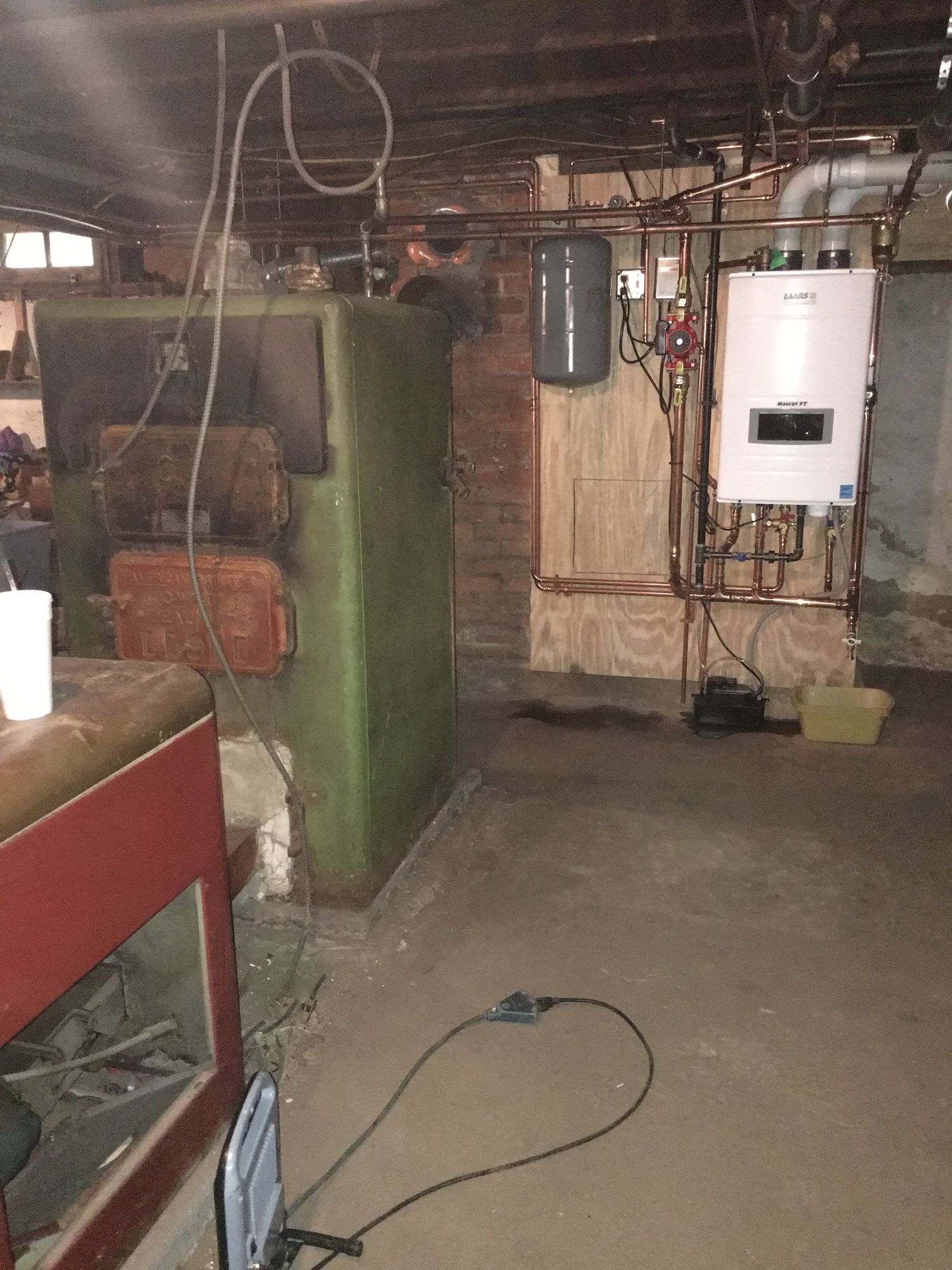 It was agreed that the beast was a family heirloom and would remain there.
Bob Boan


You can choose to do what you want, but you cannot choose the consequences.