Welcome! Here are the website rules, as well as some tips for using this forum.

Laars Fire Tube Combi Install

This old beast was still connected to the system with a 35 year old Burnham pumping through it. My men had removed the Burnham before I got any pics.
I'm normally not a fan of combis, but this job was a good fit for one: an old gravity system with a small domestic load. Just one little old lady.
The Laars is indentical to the HTP UFTC.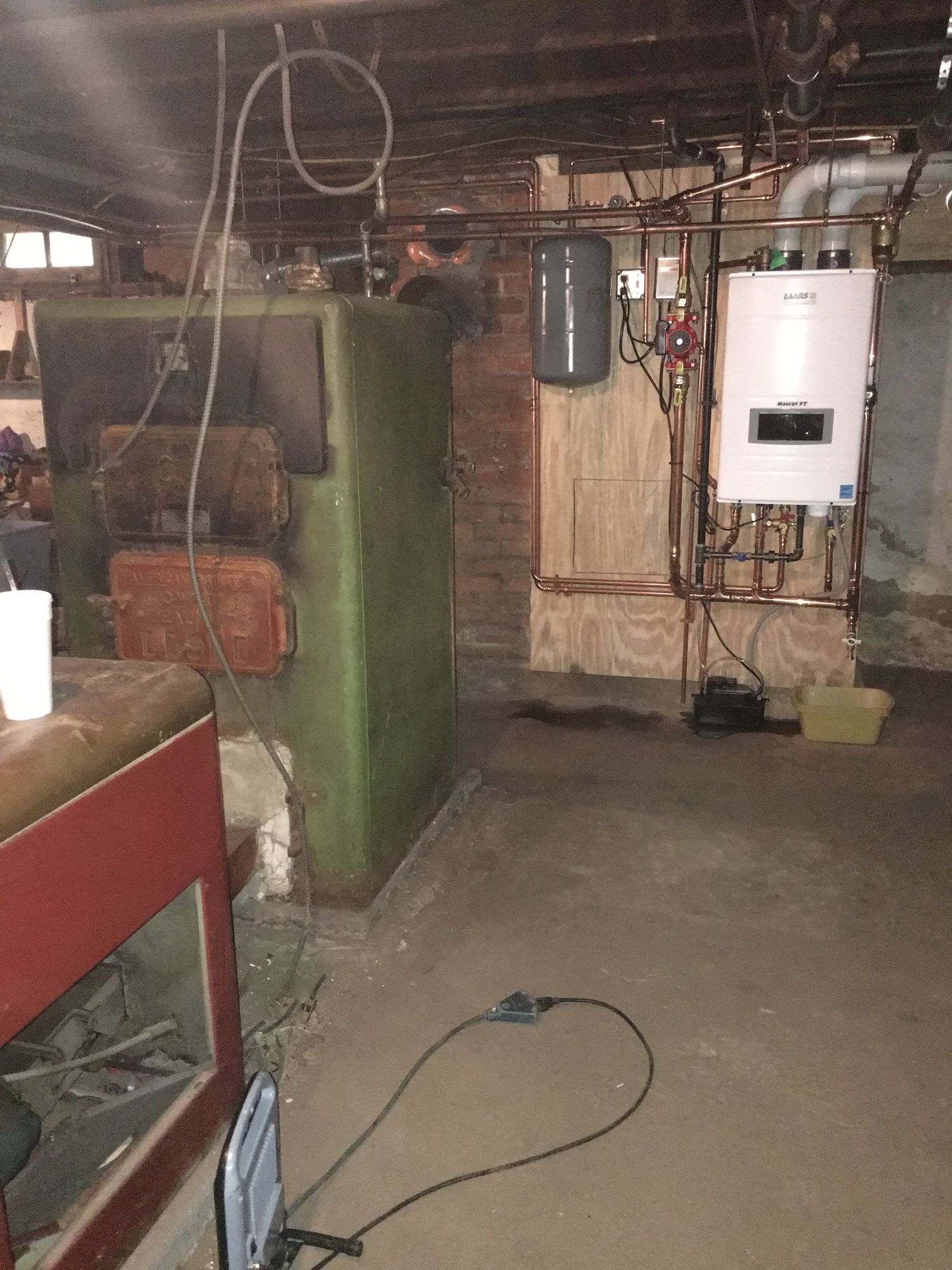 It was agreed that the beast was a family heirloom and would remain there.
Bob Boan
You can choose to do what you want, but you cannot choose the consequences.