Welcome! Here are the website rules, as well as some tips for using this forum.

Circulators or zone valves?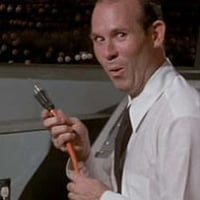 Folks, recall I have a 100 year old house with 7 hydronic zones fired by an aging Buderus GB142.
https://forum.heatinghelp.com/discussion/comment/1569078#Comment_1569078
The supply manifold (not in the pic) is a tangled mess of older steel pipe and copper in the basement ceiling. Attached pic is the return manifold of the system. AFAIK that work is 10 years old and looks fine to me.
Most of the supply/return piping in the basement ceiling is either in a bad spot for the reno work or old / corroded. I want a total redo of the basement hydronic piping using PAP. I am finding the HVAC contractor's wanting to rip and replace the entire basement mechanical room, including the return manifold / pumps / controllers. I'm saying nope, work with the return manifold.
My question. If I relent to a complete redo of the mechanical room, what are my decision points re: going back in with circulator per zone versus zone valves with one circulator?
Thanks a bunch.
Comments