Welcome! Here are the website rules, as well as some tips for using this forum.

Spray foam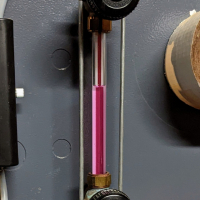 Doing some research at work I noticed Dow's spray foam including Great Stuff and their Froth Paks all seem to be rated for 240F service temperature.

Is there any downside to sealing around where steam pipes pass through floors with this? Will it still allow enough movement? Or, will it glue the pipe to the floor?
Single pipe quasi-vapor system.
Typical operating pressure 0.14 - 0.43 oz.
EcoSteam ES-20 Advanced Control for Residential Steam boilers.
Rectorseal Steamaster water treatment
Comments