Welcome! Here are the website rules, as well as some tips for using this forum.

LWCO Electric Issues?
Hi,
I have a PSE802-U-24 LWCO where the red light is flickering on and off randomly even when boiler isn't running. It is almost like there is a short of some sort. The weird thing is that the LWCO works, when I test it and let water out, it turns the burner off. I had an HVAC pro come out and he recommended replacement. I replaced the entire unit (probe and electronics) with a brand new unit but it is still doing it. I checked all the electrical connections because I was thinking maybe there was some sort of short, but they all have tight wire nuts.
The boiler has a dedicated circuit coming out of the main electrical panel into a 24v transformer by the main panel. Whoever installed it then ran low voltage wire across the basement to the junction box on the boiler. The low voltage wire has two wires coming out of it - red and white. I measure the voltage across both and it measures 28v. From the junction box one of the wires goes to a switch and then the other all the controls.
Has anyone ever seen this before? I find it odd because the LWCO is still working as well. I am most likely going to call am HVAC pro but wondering if anyone else has any ideas first.
Video -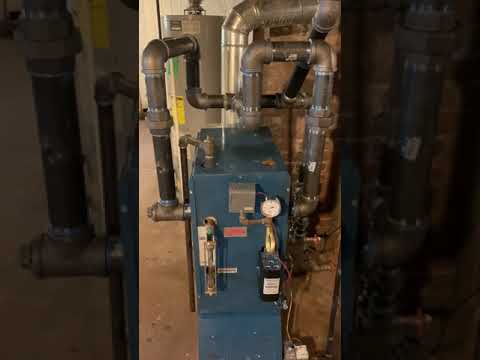 https://youtu.be/bwWiV-k4RQI
Comments