Welcome! Here are the website rules, as well as some tips for using this forum.

switching to WiFi thermostat, need to attach C wire
Hello
I moved to a new house with 5 heating zones (plus hot water tank) on a Weil McLain oil-fired water boiler with Argo ARM-6P controls. I want to replace 4 thermostats for consistency (almost all different now) and WiFi capability. In my last house I installed a Honeywell RTH6580WF and ran a new thermostat wire (old one had only two wires). We were very happy with that, so we want to use those units again.
I am 95% confident I know what to do, but I'm looking for confirmation. Each thermostat wire has only 2 wires hooked up. I can run (or simply connect) new wire as appropriate. I just want to verify that I know where the c-wire goes and confirm that I can run multiple wires into the terminal. It looks like I should run the common wires for each thermostat into the "common" terminal on the upper-right of the control panel. Is this correct, and can I run c-wires for all four thermostats to this point?
Thank you,
Tristan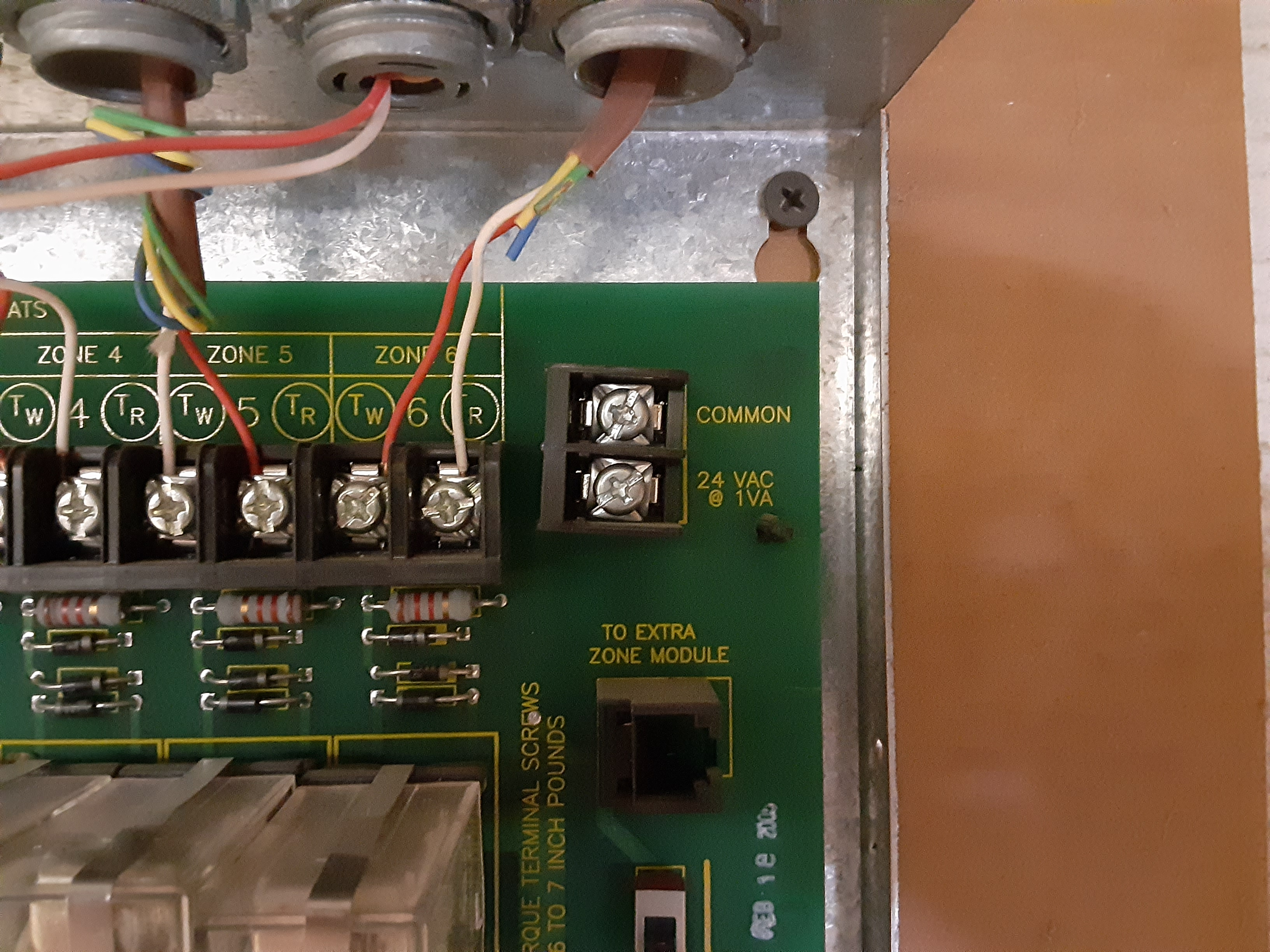 Comments