Welcome! Here are the website rules, as well as some tips for using this forum.

Troubleshooting Main Electric Panel Water Infiltration/Boiler Control Issues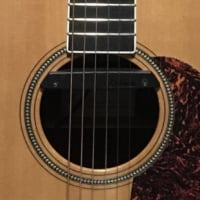 With our new Peerless MI-03 boiler, there have been several control issues with our Hydrostat 3250+. One has been two instances in five months of blocked vent shutoff switch activation--which the reset button corrected immediately. I have already been advised on the wall about possible HVAC-related causes.

Two is the LWCO indicator light going off twice for no apparent reason. Water pressure is constant, and no water loss from system. The first time it happened we came back from vacation--probably some thunderstorms in the interim--I turned the boiler power switch off and on with no effect. But when I turned the remote boiler switch on the basement stairs off and on, the indicator light came on again.

This second instance, nothing seems to correct it; it happened when our electrician turned the main breakers off for some other testing. When the electric was turned on again, the light for the LWCO did not light. (Note that on startup, the RED LWCO light always shows for a few seconds as part of the rebooting, but then goes out.) I guess it could be as simple as the LWCO 'on' little lightbulb itself being defective or loosely connected.)

Since we recently had a new water main, I had an electrician transfer the ground from the old galvanized line to the new copper one, and in the process he took off the main basement panel cover and discovered efflorescence on the two main breaker contacts, and some brown debris at the bottom of the panel. HIs conclusion was some kind of water infiltration. It was a humid day and nothing was visibly wet that we could see, so we ruled out dripping from water pipe condensation.

There are no water pipes there--it would only be heating pipe nearby that leads to two rads in attached porch. There should be no way water could come from the upstairs living room or attached on-slab porch. So he took off the meter outside and found both the street and house side contacts loose, which took a few turns to tighten. He felt that that looseness could have permitted water to travel within the sheathing (or possibly outside it?) to the panel. This 200 amp system was upgraded in 2006. He showed some cracks at the end of the rubber sheathing of the main lines--said, if I'm recalling correctly---the lines have some kind of insulation in them that can turn a yellowish if water gets in. Said the contacts being so loose could have caused an issue if we had subjected the system to a heavier load than we do.

Plan is to replace the line from the meter to the panel and the panel itself. I'm not sure why just the line couldn't be replaced and the panel cleaned. Also I don't know if it's proven where the water or humidity is. Note we have a de-humidifier on 24/7, and while I've seen efflorescence on our opposite basement brick wall, never anywhere else. Note also the panel is behind a sheetrocked wall with an access door.

So even though I can't say I've noticed any serious issues with our electricity--very occasional light-flickering--it does make me wonder if that could be having any effect on the boiler controls--admittedly more finicky than our old t-stats and prior 1981 WM boiler that had no spill switch or LWCO.


Comments