Welcome! Here are the website rules, as well as some tips for using this forum.

In the market for a gnarly work truck?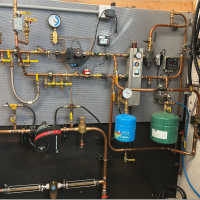 2017 Mitsubishi turbo diesel, 6 speed auto, 14,250 GVW will haul 6000 lbs, 12' wood flat bed, with sleeper cab, built for the dogs actually
15 mpg
It has around 5,000 miles, 3 year 36,000 factory warranty.
I bought it for a RV project, discovered it is not an ideal long distance highway truck, needs to be a local area, all terrain, snow country worker.
PM if interested
Bob "hot rod" Rohr
trainer for Caleffi NA
Living the hydronic dream
Comments