Welcome! Here are the website rules, as well as some tips for using this forum.

Integral Twin Stage regualtor vs Two stage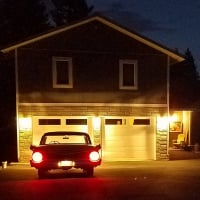 In everyone's experience, why not use Integral twin stage regulators for LP? Most seem to have 500k-750k btu/hr ratings. Other than a tank far from a building.

Have you seen more pressure fluctuations or freeze ups with twin stage? This is for your average 250k btu/hr or less house.
Serving Northern Maine HVAC & Controls. I burn wood, it smells good!
Comments