Welcome! Here are the website rules, as well as some tips for using this forum.

Can Reverse Indirect PSI be different than Boiler PSI?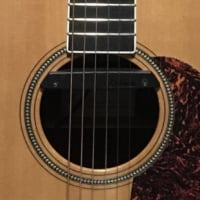 Recent Install, boiler and autofill gauges PSI used to be about 15. Pressure Reducing Valve is set to about 16. Went from warm start to cold start a few weeks ago--removed low limit from Hydrostat. Just noticed that boiler and autofeed gauge PSI now go from about 18-22 on a call for DHW. I know 22 is not that high, perhaps the cold start increases the pressure swing?
But the Turbomax gauge at top of tank reads 29-30psi--right at the limit of the pressure relief valve, though there's been no discharge or weeping from it. Is that gauge possibly defective--can pressure vary that much between boiler and tank? (There are check valves on both heating and indirect returns if that means anything.) The Caleffi 553 autofeed/prv instructions say:
"When the system is filled, the shut-off valve can be closed. In order to restore the automatic topping-off condition, merely re-open the valve. The pressure in the system will gradually return to the set pressure."
The Autofeed/PRV is currently open; would closing then re-opening it restore the correct pressure?
Hard to believe the new Turbomax Amtrol Thermxtrol ST-5 (for DHW I believe) or Boiler Amtrol EX-30 expansion tanks are faulty. There's no air in the radiators. The auto air vent on the Turbomax is a little unusual in that it is ordinarily kept closed tight compared to the boiler's Caleffi Discal Air Separator. If tank was airbound would that explain the high reading or is this all just normal for a 50 gallon reverse return tank?
Comments