Welcome! Here are the website rules, as well as some tips for using this forum.

Natural Gas line vent, Shutoffs...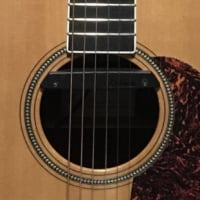 Our gas meter is in our basement, and from the regulator there's a 20+ ft long 3/4" line to our outside wall exiting about 40 inches above the ground. Where it exits the house at the approximate height on the corresponding inside wall is a small grill, (3" x5") which is apparently open to the air since in this windy weather today I can feel a little breeze blowing. GIven that it's also near the plumbing stack vent, I'm thinking perhaps this is not a vent for the gas line but for the plumbing stack(?). GIven the investment we've put into insulation, I would like to cover this grill but not before I get some advice. Is the indoor grill for internal pressure relief during a gas leak?

Also in looking to attach a wrench or vice grip to either the meter or regulator's emergency shutoff valve, the regulator's shutoff looks easier--easier to reach and on a horizontal plane. I would assume either shutoff would do the job. Any preferences?
Comments