Welcome! Here are the website rules, as well as some tips for using this forum.

Sizing Natural Gas Piping For New Boiler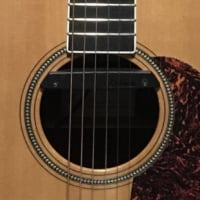 Installing new atmospheric 70mbh boiler and Turbomax; 3/4 line runs from meter 32 ft into boiler, 9 Els @ 2ft per EL, so figuring 50 ft total run to boiler. After boiler, the line goes on to 22mbh drier and then 65mbh stove (that's max stove cap if all stove and oven burners on.) So 157mbh max capacity. Meter capacity 275cfh. I didn't count piping after boiler, a mix of 3/4 and 1/2inch, probably another 25 feet with all the ELs. Table I'm using shows 3/4" black pipe can handle 151mbh at 50 ft. So do I need to add the after-boiler piping into the mix? Contractor says good to go.
Also you can see from photos that within the meter the piping seems to be half inch, hard to tell. I started counting the pipe right after the meter, not at the regulator or from where it comes into the house. (Comes in at 3/4, then through regulator at 1 inch, then down again to 3/4.) There will be no more stand-alone hwh. Note that for years the total load was 210mbh boiler--since downfired to 170, hwh 30-40mbh, drier 22, stove max 65 = 337mbh with no issues. However that boiler is quite old and I'm figuring the new Peerless MI-03 or Buderus GC 144 would be more sensitive and less forgiving of undersized piping or perhaps warranty wouldn't cover it.
Comments