Welcome! Here are the website rules, as well as some tips for using this forum.

Boiler not holding water pressure
So I have a water heater and boiler that seems to work fine, the pilot light is lit but no heat is coming through vents. The boiler temperature itself is showing about 70 degrees but water pressure psi is at 0 and will not move even when I add water to it. I have attached some pics any help would be appreciated.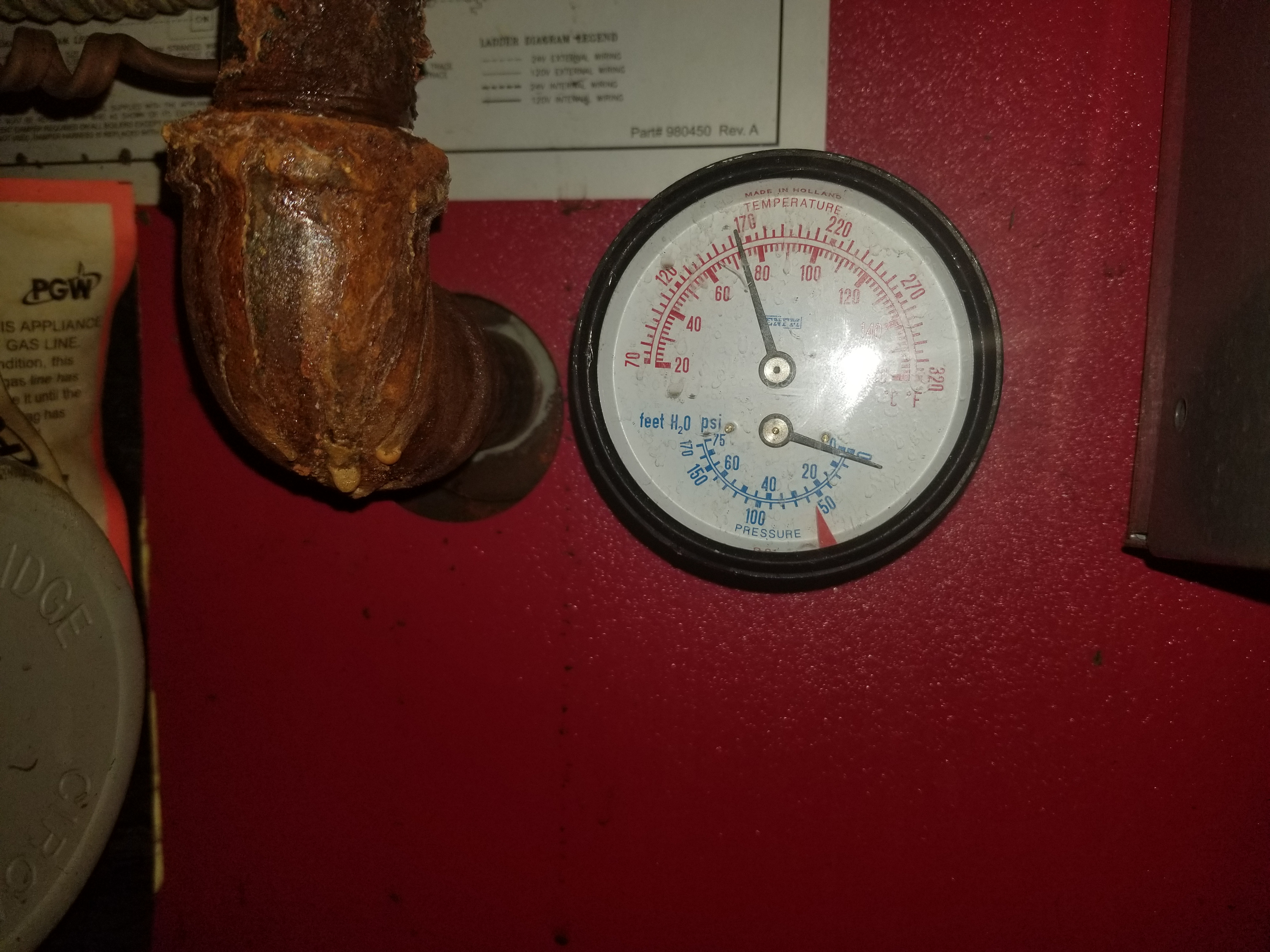 Comments