Welcome! Here are the website rules, as well as some tips for using this forum.

DHW recirc woes on 10 story building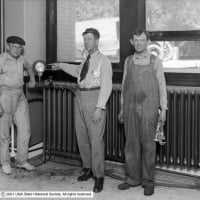 Timco
Member
Posts: 3,039
First a check valve that's bad, alllowong tempering of DHW backwards through boiler and into hot line. This was an easy find. Question is with the pump running (26-99 on low speed 1") it seems the pressure drop of DHW being used is greater than the pump force keeping the check open and thus closes the check against a running pump? How does that fly? Check is 5' closer to 250 gal tank than pump.

Second issue. With pump off, cold makeup to tank stays cold. With pump on, it draws DHW back into cold supply line. Heats right up every time. There MUST be a X connection in a unit?

The cold hard, cold soft, hot and recirc just run past each lobby straight up to the top. 2". The recirc is 1". Each unit has a loop from hot to recirc within their ceiling.
Just a guy running some pipes.
Comments