Welcome! Here are the website rules, as well as some tips for using this forum.

Want To Get Away?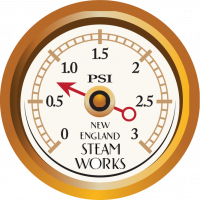 We sure did. And it was very nice indeed of Peter and his family to invite us up to tranquil Manchester, NH. Just what we needed.
And just what Peter needed too. They'd just purchased their home in the spring and the old boiler would easily qualify for Heating Hell. How's this for near boiler piping, and not a main vent to be found:
And you know how I hate a boiler in the middle of the room taking up valuable real-estate!
So we went to work to set things right:
Everything perfect now.Which sadly means: Time to return home!
Comments