Welcome! Here are the website rules, as well as some tips for using this forum.

Discrepancy In Tables re: EDR to BTU output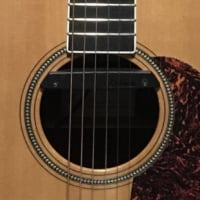 I had always heard that if you knew a cast iron hot water radiator had 60 EDR e.g. and you wanted to know the BTU output of that radiator at a particular average water temperature, you multiplied the EDR x AWT and got the btu. So if my SWT was set 130º, my AWT would be 120º x 60 EDR = 7200 btu. Now from two sources I'm seeing that the BTU output is much lower than that.
From an old heatinghelp post from a very knowledgeable wally:
"The output is a ratio between average water temperature and the room ambient. The potential output naturally and rapidly diminishes as the two temperatures come close together. The chart on that link is for a 70 degree room. A short synopsis is:
AWT / BTUH per EDR
100F / 10 BTUH
110F / 30 BTUH
120F / 50 BTUH
130F / 70 BTUH
140F / 90 BTUH
150F / 110 BTUH
160F / 130 BTUH
170F/ 150 BTUH"
So for every ten degree AWT rise, btus go up 20; or for every 5 degree AWT rise, btus go up 10. I found the attached article which corroborates this. So there I was thinking I had almost a 2 to 1 emitter btu to heat loss ratio, now I have to re-calculate. So my 60 EDR btu output
@120º
AWT goes from 7200 to 3000btus. So which is correct?
Comments