Welcome! Here are the website rules, as well as some tips for using this forum.

Honeywell Prestige dehumidification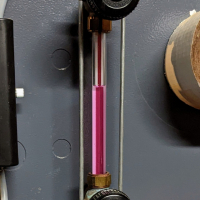 Hi all,

I'm not saying I'm going to do it,but I recall seeing an option to make the newer Prestige thermostat run both the heat and air conditioning to dehumidify.

Is this true and if so, how?

If I wanted, could it fire up my boiler and A/c together? Or could it run an electric heater in the ahu if I had one?

I'm just exploring options, don't actually have a problem. I guess I'm bored again. Wish I had room I for a hot gas reheat setup.
Single pipe quasi-vapor system.
Typical operating pressure 0.14 - 0.43 oz.
EcoSteam ES-20 Advanced Control for Residential Steam boilers.
Rectorseal Steamaster water treatment
Comments